Last weekend was supposed to be a 'step-up' weekend for a few up and comers. Instead, it was Separation Saturday for a few established powers. Georgia left the Hogs for roadkill and Bama took the Rebels popcorn – and ate it.
The separation between Bama / Georgia and the rest of the college football word is staggering. Mississippi State and Auburn went on the road and turned a few heads, while also throwing some gasoline on a few seats in the process. We also collectively thank Cincinnati for taking down the Golden Domers! Enough of this… on with my ponderings. And don't forget – LISTEN TO THE PODCAST!
Bama Burned My Popcorn
The dozens of folks who read this my have laughed at my PlayStation comment in relation to the way Kiffin calls an offense. Last Saturday, the world got to see PlayStation football taken to the next level – or what the kids these days call 'analytics.' Sure, everything in me screamed punt when down 14 – 0 from your own 27, but that's not what his analytics told him in that situation. And I'm good with it. I have watched enough coaches take the boring, conservative approach in games where they were underdogs and you know what happened? Bama still kicks your ass. So, I respect going for it if it gives you a better chance to WIN THE GAME. Ole Miss wasn't winning that game, anyone who watches the line of scrimmage knew that – especially if they didn't take chances. Sure, get the first down and score on the first possession, and maybe my Rebels are in the game longer but…
Bama was Dominant
The one fear I had was if Bama had the ability to run at will and keep the Ole Miss offense on the sideline. Bama won the shootout last year, but Saban wasn't going to allow it this time around. His and OC Bill O'Brian's plan was to keep Corral on the sideline, and it worked to perfection. The Tide kept the ball a full quarter longer than the Rebs.
Saban and – credit, where credit is due – Pete Golding dialed up more confusion with blitzes than Ole miss has seen since the Arkansas defense perplexed them with the drop 8 zone. It also helps to have a player like Will Anderson on the d-line who may be the most disruptive force off the edge in this league since Clowney.
The Bama front 7 hardly gave Corral time to breathe. I saw a stat where Ole Miss averaged less than a yard before initial contact on their rush attempts. Again, Bama was questioned, and Bama answered. It's what they do. Speaking of dominance.
Offenses are throwing in the towel…
…against this Georgia defense. They haven't played the most explosive offenses in the country. If you want to hear some shocking statistics on this, subscribe on your favorite app and LISTEN TO THIS WEEK'S PODCAST this Wednesday.
Here's the deal – they are absolutely crushing the ones they face in terrifying fashion. I've wondered what would happen when Arky was made one dimensional, and Georgia showed everyone. The good thing for the Hogs is there is only one more team they face on that level.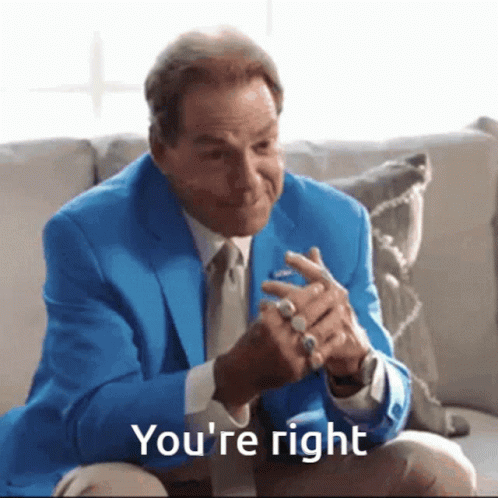 On the flip side the Pigs were so anemic offensively, Georgia didn't need to be creative on offense. They were playing a backup QB – who threw like 4 passes. You are going to have to throw more than that to beat Bama, and I assume Kirby knows as much. Muschamp running Kirby's system with Kirby's talent is freaking lethal, but he may know a little something about…
A Seat Getting Hot
After two weeks of Mississippi St. finding ways to lose games, onlookers would have easily forgiven them for packing it in – especially in front of what must be the largest, most unintimidating crowd in all of college football: Kyle Field at Texas A&M.
But did the Bulldogs throw in the towel? Nope.
Instead, the Fighting Maroons looked like the team that should have a number next to their name in said game – as opposed to the preseason top 5 Aggies. The Aggies offense is pathetic, and State kept their defense on their heels all night. The flames might not be high, but the embers have started glow under a certain coach's seat in College Station. I just got a funny mental image of the all-dude cheerleaders on their hands and knees blowing on coals.
Another Seat is Flaming
The top seat in LSU now registers as full-inferno mode, and it's a matter of if – not when – for one sweet talking Bayou Cajun. The EagleTigers getting their first win in Red Stick since before I could legally drink isn't helping matters for Coach O's tenure at LSU.
It was another great game by Auburn back Ja Hunter btw. That kid is legit, great job not recruiting him harder, Ole Miss and State. He has put together one hell of a freshman season.
That was a great win for Auburn and a gutsy performance by Bo Nix – one week after being benched, and one series after being pulled, again. I still think he is average. LSU is just a crapshow. Again, it's not if, it's when Coach O says farewell, and the bets are in that he doesn't see the end of the season.
Another seat might be cooking soon…
…in the Swamp. Dan is an ass but you can get away with it – as long as you win. I think Dan is a really good coach, but not a great coach.
Folks in Florida DO expect to beat Bama from time to time and win regularly against Georgia. Losing to the Wildcats is not on the menu, and they don't care about moral victories. Keep it up Dan, and I won't have to worry about my horrible handicapping of your Gators.
Best of the Rest
Kentucky – They aren't great, but man they are good. Their offense did nothing in the win against the Gators – but it wasn't needed. Props to former Hillcrest High Patriot and Ole Miss Rebel Jaquez Jones for knocking away the final pass of the game. Further south, Brian Robison – another former Patriot – was steam rolling over my Rebs. It was indeed a heck of a weekend in the SEC for my former high school. GO PATS!
Tennessee – The Vols may have actually found their coach. Now, they just need the patience. His game plan kept them in the Florida game for as long as the talent allowed. This week they absolutely rolled Mizzou. Mizzou has last year's Ole Miss defense without the offense. IF – which is a big IF – Tennessee can have patience, I think the Vols have hired the right guy.
Vanderbilt – They were not only favored this weekend, but they actually won the game. They didn't cover, but they won. Never mind UConn is one of the two worst teams in the country. They were favored – and they won. You won't be able to say that again this year, not even when they play South Carolina. The Cocks of Carolina South played and beat the Trojans from Troy. There is a dirty joke somewhere in there – outside of the game's final score.
The Others
Cincinnati knocked off Notre Dame. No one else on their schedule should have any chance of beating them. If you anger when teams like Cincinnati get pub for the playoffs, prepare yourself accordingly. It will really be loud in this year of parity.
The P12 is starting to cannibalize itself and will have no one left for the playoffs, and the B1G is about to produce the most uninspiring 3 vs 4 matchup in college football history. ESPN will do all they can to make this Iowa vs Penn St. matchup a big deal. It's not – it's just not. Both would be middle tier in the SEC, and that's not regional bias. Michigan is quietly beating the crap out of everyone they play, so don't be shocked if we see discount khakis day come playoff time.
Once again, if you made it this far, I hope you enjoyed! Leave me a comment below to let me know what you think! See you all next week! Also, LISTEN TO THE PODCAST!!