Thank you, Football Santa! I knew being a good boy, saying my prayers and eating my vitamins as the Hulkster told me would eventually payoff. That's right, parity may rear its pretty little head in college football this year, sans Bama of course. I guess we are stuck with that behemoth albatross for the foreseeable future. Also, if you haven't listened to this week's podcast, what are you waiting for?
Yes, friends. Parity is here, and the thought of Clemson and Ohio St. missing the playoffs warms my football soul. Clemson doesn't / shouldn't have the schedule to crawl back and the Ohio St. team I saw Saturday will lose again this year – even in their weak conference. Oops… I'm getting ahead of myself. Let's ponder.
Rocky Mountain Wuz You High A&M?
I get it, you go to the mountain state and sometimes get a little adventurous. Your offense played like it ate all the weed candy in Colorado. I get Haynes King going down early wasn't ideal, but this was the year that – again – you were supposed to compete with Bama. I would expect the backup QB to take that cast of athletes and score at will on the Buffs. Maybe I shouldn't be surprised the PAC-12 showed out this weekend – more on that later. But alas, the offense couldn't get going until it the last possible moment and owes the defense whatever travel money they didn't spend on the devil's lettuce. Speaking of… the defense is nasty and dominated, but I don't think it will be enough to bail that offense out all year. I saw multiple teams that would have beaten A&M this Saturday and one was…
Tearing Down Goal Post Against Texas
I mean… I get the excitement. It was an epic win against an old school rival. Your program has been down, and you knock off the 16th ranked team at home. I'm not sure there are any rules on when to tear down goal posts or when not to, but I'm pretty sure a top 5 ranking is the bare minimum – unless maybe you haven't won a single game in like a decade or something. I had a sneaky feeling the Hogs were going to pull it out, but neither I nor anyone I've heard thought it would be in such dominating fashion. Their defense was swarming, and their run game gashed the Longhorns. In fact, that's strangely becoming a theme again, in the once defense dominated SEC. On the other hand, the hogs struggle to throw the ball, so it will be interesting to see how they fare against the SEC teams that will stack the box and force Jefferson to make plays with his arm. So as nice of a win as it was, I will temper my excitement just a little on the Hogs. But hold your plastic pig hats high this week because A&M would have also lost in…
Holy Bell Hell
It was LOUD in Starkville, Mississippi Saturday night. My ears were bleeding just from listening on TV. I could not imagine being there. It is an absolute game changer when Davis Wade is full at night. Also, this may not be a vintage Mississippi State offense – although I argue it is but just in a different dress – but it was absolutely a vintage Dog-D Saturday night. They swarmed, they fed off the energy of the crowd and they shut down a solid NC State team. No, it's not the smash mouth offense we are used to, but it did enough to pile on all night and pull away. Marks is screaming for more carries at running back, poor guy. They get a solid road test at the lovely Liberty Bowl against Memphis before LSU comes knocking the next week. That is a very winnable game for State at home. So, big two weeks of winnable games before the Bell Ringers get their shot on the road at…A&M. Sort of a theme here. Is this next team flying under the radar?
Bo Don't Know 97 Yard Runs…
…but Ja Hunter does. The same Hunter I mentioned in this very space last week did something Bo Jackson, Stephen Davis, and Cadillac Williams never did – take a TD coast to coast for the Tigers. Hunter was awarded the second spot on the depth chart this week for his efforts through his first two games on the Plains. Auburn has been playing on Madden Rookie mode to start the season. BUT… I got a sneaky feeling they are about to head to Happy Valley and take Penn St. to the woodshed. You know, it's not even a sneaky feeling. I fully expect it. Why, you ask? Well, my eyes are attached to my brain, and I have seen what a weak conference the B1G has become. I also saw cracks in their most powerful representative last weekend. Also, Penn St. doesn't look to have improved much from their porous performance a season ago. Sorry, a sloppy win over Wisky does nothing for me. Auburn's defense will shut down the Lions vanilla offense and Tank is going to Tank. It is known.
As If I Needed One More Reason…
…to hate Dan Mullen. As a good Rebel, hating Dan Mullen comes easy. However, I am a big enough man to appreciate a coach that can cover spreads. At one point Mullen was one such coach. However, there is a reason for this and it's my mistake, not Dan's. I was of the dumb impression that by year 4, Mullen would have built a "Florida" level team and he hasn't. He has built a Dan Mullen level team at Florida. One that beats who they are supposed to and will never win a game with real meaning. His teams are always good but never great. Speaking of games with real meaning, a certain coach he has never beaten is coming to town and it's all going to plan.
Scripted Football
If you don't know what scripted football is, it is what you witnessed in Bryant Denny last Saturday. Bama fans know the scripted game when they see it, because they have been seeing it for a decade now. For those who don't, let me explain. Saban somehow dummies his game plan to the point he can make his machines look mildly mortal against the worst opponents the Tide will face all year. I assume he actually calls plays that he knows won't work or has his coordinators do it, you know what I mean. After the slop, he gets to say cute things like Rat Poison and "running through our ass like shit through a tin horn." That provides him the opportunity to mold these machines with more fire and brimstone into better machines for really not doing anything other than following the script. And to what end you ask? The ass beating the Florida Gators are about to receive in front of 92 thousand vertical hand clappers Saturday afternoon.
Scattershot From Around the League
Ole Miss – The Rebs had better clean up the penalties before league play. Kiffin being pissed about a 37-point win warms my 'wanting to be like Bama' heart. He did pay attention during his time as Joey Freshwater. Ole Miss is one of the teams in the West that I don't think A&M wants to play currently. I just didn't add them above because, well, Austin Peay. I will save my more kool-aid-ish thoughts after this sneaky tough test with Tulane. Most importantly, we have an Epic Uniform Matchup warning for Rebs and Waves.
Kentucky – I know the Cats are snake bit against the Gators but they get a tune up with the UT Chattanooga Moccasins and the Cocks of Carolina South. Florida will head north after facing Bama and someone I don't care to look up. The Florida QB was banged up against USF, so that is something to keep an eye on going forward, as he had the offense moving. If the Cats want to sneak into that second spot in the West, this maybe one of their better chances.
Mizzou – They played Kentucky well. Participation trophies and ice cream for all. You think that is cheesy? Just wait until you get to know their coach a little more. You will see.
Georgia – Defense did what they need to do in those type of games. The offense flashed more than expected but, it's UAB so… They get South Carolina this week so it will be pretty much rinse and repeat. Georgia's first real test may not come until week 6 at the Native American Burial Grounds of Lee County. And we all know what happens at that place at night.
RIP Rob Bramblett (1965 – 2019) – An Absolute Legend
South Carolina – Well you beat ECU, so get to keep the state namesake. However, I agree with my cohost, the Chanticleer is hands down the class of the state. When I discovered their mascot originated from Chaucer and the Canterbury Tales, I was sold. Well done, Coastal. Also, coastal is next to Hilton Head so it must be in the best part of that state right? It may be time for an application review Cocks.
Vandy – I didn't think a team could suck worse. Then you played Colorado St. – a game of which I watched the majority – I'm aware of the judgement being passed down on me for that statement. I know people like to joke about Bama beating the worst NFL team. The key word is joke. So gamblers, I'm talking to you – I'm certain there are HS teams better than Colorado St…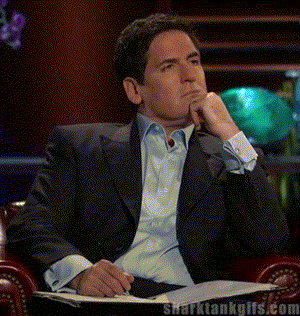 Tennessee –
Pac 12 and Everybody Else
That's it. It is the SEC, the PAC-12 and then everyone else in the conference power pecking order. Oregon flew across the country and played a game at 9 a.m. their time – props Michael for pointing that out – and dominated Ohio St. in every aspect. It was glorious. Congrats Oregon, that may have been the most united few hours this country has seen in years. Side note from this game: I went on a rant last week about targeting in the Ole Miss / Louisville contest. At the 6-minute mark of the 4th quarter an Oregon kid launched with the crown into the back of an Ohio St. player and hurt himself.
There was no initial call and no review. WTF. In the other game they actually reviewed the missed calls. If you are going to call this crap, be consistent. Especially since it was designed to prevent player injuries and the no call resulted in exactly that. Anyhow, if you have been paying attention the past few years, the PAC-12 has been trending upward as a conference, and the exclamation point was the Ducks CRACKING THE NUTS in the Horseshoe.
FSU and Notre Dame
My what a different story a week can bring. Last week it looked like FSU may be serious about football again after they challenged a good Notre Dame team in an old 90's style classic rivalry. Fast forward to this week… WRONG and WRONG. Houston Nutt knows how you feel Noles, he also lost to JSU with my Rebs.
But make no mistake, good teams don't slip up and lose to JSU. The Rebs went on to win 4 that year, thanks to the heroics of Jeramiah Masoli. Thank you 'Noles for putting this demon to rest.
Northward under the watchful eyes of Touchdown Jesus – because you know he cares – The Domers had a tussle of their own… with Tulsa?! The annual over ranking of ND over the last 30 years is fascinating. And shocker, it's here again. Now is when I like to remind myself of the famous proclamation by Beno Cook: "it's not if Ron Powlus will win the Heisman, it's how many will he win." He claimed two as well as two titles for the Domers. Zero Beno, zero is the answer.
The ACC is really bad. I can't wait to hear Dabo's case for Clemson when they run the table on these weak ass teams.
Jim Harbaugh
I have spent a lot of words in this column taking shots at the last bastion of middle-aged pressed and pleated khaki pant wearers… but not this week! This week I give thanks, Mr. Harbaugh. On a night where several of our illustrious picks from the podcast were headed south, he pulled us from the fire. Can Jim finally beat Ohio St. as a coach? This year, he has his chance. But pump the brakes a bit, Pettey!! I still need to see more from his offense, because I'm pretty sure that was a historically bad Washington team.
Once again, if you made it this far, I hope you enjoyed! Leave me a comment below to let me know what you think! See you all next week! Oh yea, I almost forgot, LISTEN TO THE PODCAST!!