The S.E.C. – it just means more – except for the refs. They can completely suck and that's cool.
I'm fired up, so it's time for my ponderings. Don't forget, subscribe to our YouTube channel and LISTEN TO THE PODCAST!
"If they had one more eye, they'd be cyclopes…"
… was a favorite line of my father's when referees screwed up. It was just another week in the best football conference in the land – being officiated by cyclopes wearing eye patches.
Kentucky was this week's recipient of incompetence. Pee-wee football refs don't miss the facemask at the end of their game against the Vols. Coach Stoops got a personal foul for letting the ref know he was an incompetent idiot. I think he would have been justified to lay him out. I know that sounds harsh, but the SEC is letting a bunch of part time hacks affect the outcomes of contests that have millions going into them and riding on their outcomes. And no, I'm not just talking about gambling.
Coaches are judged by the scoreboard. I don't think the Kentucky coach is on any kind of hotseat, but for coaches that are, calls like that can be the difference in their job. Then the ref who made the terrible call goes back to his weekday job with complete impunity from the blunders of the weekend.
Mississippi State probably has an issue as well. The entire right side of the Arkansas o-line moved before the snap on the touchdown that lifted them to victory over the Bulldogs.
The SEC needs to fix this crap because it's ruining the best product in sports. But it just means more.
"They remember in November."
That was one of former Ole Miss head coach Houston Nutt's favorite sayings. I think he would say stuff like that because he would lose games to teams like Jacksonville State in September. However, this was one of the few things Nutt was right about, and if the Rebs don't get healthy, it could quickly become a November to forget. I would mention cleaning up the sloppy undisciplined penalties but at this point in the season, I think that is a part of this team – and it is painful.
The Rebels get a maroon, 'dude cheerleader' enriched team that has been playing lights out. However, A&M QB Zach Calzada's separated shoulder is a storyline to keep an eye on.
Then Ole Miss gets the other maroon team in 'the land of the deafening bells' on Thanksgiving. These Rebels could win both of those games as easily as they could lose them.
For the boys from Oxford to finish with hopes of a New Year's Six bowl, they need a few things. Health is the obvious answer, but they still must get better at defending the run. That may not matter against Mississippi State, but it will against Texas A&M. Liberty gashed Ole Miss between the 20's and the 2 headed running back monster for A&M is light years better than what Liberty threw at them. Just ask…
Poor Auburn
They got the best of a beat up Ole Miss squad, and I think it may have given the folks on the plains some false hopes headed into this final month. A&M held Auburn to 73 yards rushing and made everyone once again scratch their heads at the inconsistency that is Bo Nix.
On the flip side, the two headed attack of Spiller and Achane produced 100-yard days for A&M. The only sour note for A&M was their QB separating his non-throwing shoulder in the 4th quarter. They already lost the Haynes kid who started the season.
Auburn is good but not great. They will go as far as Nix will take them, and I think he has proven to have a ceiling. However…
That Don't Look Like Bama
In what I would have thought would be a gimmie for Alabama against Auburn this year, I'm not sure I can say that now. There is no doubt Bama is more talented, but something is off with this team. I think everyone has been waiting for that moment where it clicks and you say, "oh, ok, that's the team we were expecting." Here we are, 10 weeks in, and it hasn't happened.
This sounds dumb to say about the second ranked team in the country, but the most level of Bama fans will tell you something is off with this team. I still think they have the talent to do it, but I'm not sure they have the mindset. LSU is garbage and that shouldn't have been a contest, yet it was. Pull that stunt against Auburn at the Native American Burial Grounds and you know what happens. Pull it against this Georgia team and it won't be close. However, this is Alabama and I'm fully prepared for them to make these last few words look foolish. But, do you know when I didn't look foolish?
The Last Dance for Dan
I have hammered Mullen for the last few weeks for the recent slide of his Florida Gators – claiming his seat was getting hot. It's no longer hot. It is now a raging inferno. Heck SEC-Shorts made a skit about it. BTW, I was weeks ahead of you fellas!
Anyhow, let me explain how this 'dead man walking' process goes. You catch wind that your ass is on the line. So, you make asinine excuses like, 40 of my players had the flu. Which we know is a lie because your wife would have also had the flu from kissing them all on the mouth repeatedly. Next you make everyone else walk the plank ahead of you.
Wait. What's this you are telling me? He fired his defensive coordinator and offensive line coach on Sunday? Well, that move directly leads to step three. In the final phase of this shit show, Florida will let him coach one more year – while they lessen his currently $36 million buyout and figure out how to steal Lane from me… I mean Ole Miss.
Long Live The Pirate
Arkansas is bowl eligible, which is insane considering the dumpster fire Pittman inherited. However, it took a little help from the refs ignoring almost the entire o-line getting a head start on their final touchdown play – and State apparently having a horrible kicker.
But just watch. That same kicker will nail a game winner against Ole Miss. It's how this works. However, the humor of life isn't lost on me. In a touching moment following the missed kick, the camera caught the Arkansas kicker going over and consoling the State kicker for blowing it. What's the humor in that you ask? Well about 15 minutes later, his coach had much less sympathy. Apparently, he announced that anyone at the school who could kick a football and is eligible to play should try out. Long live The Pirate.
Spitting Fire Around the League
Georgia – They are good at football. So good in fact everyone knows their QB is average but they can't do shit about it.
Tennessee – You are getting better, and I did pick you to win last week. However, it took a blown call and a few busted plays. But a win is a win. As long as you are on the right side, who cares?
South Carolina – Beamer is growing on me. His post-game after Georgia was a start. His halftime interview this week was the clincher. He made a joke about not being accustomed to giving those interviews with the lead.
I think this guy gets it, and he is a good fit for South Carolina. I did not believe that when he was hired.
Vanderbilt – Huge congrats on not losing this weekend.
Best of the Rest
It's getting very hard to take the B1G serious when every time one of their teams cracks the top 4 they lose to Purdue Boilermakers. Props to the team named after a stout ass drink – or is that the other way around. Any who, they get another shot to be a giant slayer this week when they head to the Horseshoe to face Ohio State. They pull this one off and Purdue may become cult heroes to the rest of the football world.
Props to Wake Forrest and North Carolina for putting on a show in what was clearly a predetermined outcome. Well maybe not completely predetermined, but Vegas knew who was winning that game and begged all the safe gamblers to take the unbeaten underdogs. This was our WTF pick of the week and those have been ridiculously successful. That fact alone basically proves some of these games are rigged. I have fallen for the trick one too many times and knew the Tar Heels were winning based on the wonky line alone. It's science.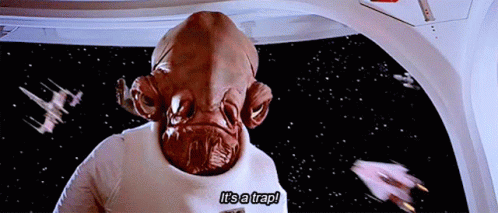 That's it. I'm all out of thoughts for the week but if you made it this far, I thank you. Also, if you made it this far you might as well subscribe to our YouTube channel and LISTEN TO THE PODCAST!